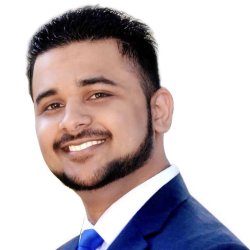 Nader Zaveri has over 12 years of experience in IT security, infrastructure and risk management.
Nader has also spent several years with major consulting firms where he has led and executed cybersecurity and risk assessments against industry frameworks (ISO 27001/27002, NIST 800 series, IEC 62443, NERC CIP, GDPR, and HIPAA / HITECH). He has managed IT infrastructure and controls transformations while providing recommendations for strategic and tactical security/compliance program enhancements. He has also assisted client's incident response and remediation efforts with his information security knowledge and experience by providing strategic short, medium, and long-term remediation recommendations to directors and C-level executives, while also providing tactical recommendations to specialists, to improve the security posture of an organizations.
Mr. Zaveri also has experience with leading transformational projects over infrastructure and processes with technical and organizational change components in response to rapidly evolving business needs and regulatory requirements. He has also facilitated leadership workshops and tabletop exercises to assess, test, and enhance an organizations incident monitoring and response capabilities.